Gregory Watkins
President & Founder
Gregory Watkins has been involved in the entertainment industry for over 20 years as a producer, director, actor, coach & industry consultant. As an actor, he appeared in many television shows including Matlock, The Young & The Restless, Days of our Lives, Strictly Confidential and Santa Barbara. He has produced numerous talent showcases with Hollywood and San Diego agents, producers and casting directors, and his expertise in talent development, solid knowledge of the industry and unique ability to bring out the "best" in people have helped many aspiring actors realize their career goals.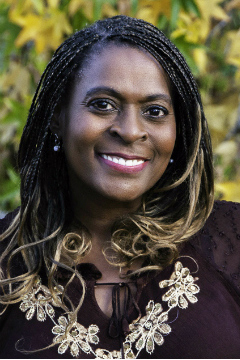 Milena Phillips
Acting Coach
Milena has a strong and varied background in Film, Television and Theatre. Her own training background includes considerable time in Los Angeles acting studios, and London, England. She has had numerous television and film roles, including many independent films, and continues to work on various projects. Milena has had lead roles in many San Diego plays, including productions at New Village Arts, Cygnet Theatre, Vantage Theatre, and the Lyceum Theatre. Milena was recognized by the San Diego Critics Circle with the prestigious Craig Noel Award for "Outstanding Ensemble," in the Cygnet Theatre's August Wilson Repertory company of "Seven Guitars" and "King Hedley II."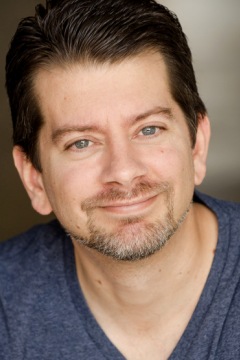 Fascinated by story-telling in all it's forms since he was a wee lad, David Wagner has been writing, drawing, acting, directing and creating his way through life for several decades now. David has extensive experience in both Film and Theater, including acting in lead roles for many Movies and Plays, and Directing for both Film and Stage. Mixing intense study with 20 years of practical experience, David brings tremendous preparation and creativity to his coaching, and finds numerous ways for his eager students to be challenged and grow!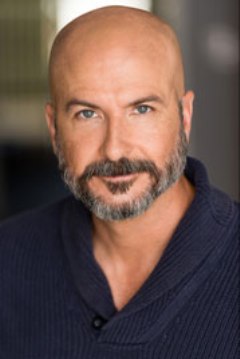 Stephen Walters
Acting Coach
Stephen studied acting in both Texas and California, receiving his BA in drama from Point Loma Nazarene University. He is a long time member of SAG. He has worked as a producer, director, and actor for over twenty years. His TV credits include roles in Veronica Mars, Desire: Table of Three, Tremors, The Invisible Man, 18 Wheels of Justice, and a national Levis Straus commercial. A few of his recent movie credits include Two Foreign Guys and How I Met the Lady from the Lake. His many credits on stage include Doody in Grease, Tony in West Side Story, Curly in Oklahoma, Peter in The Diary of Anne Frank, and Thoreau in The Night Thoreau Spent in Jail.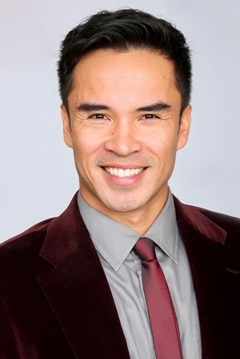 Salvador Velasco
Acting Coach
Salvador Velasco is a working actor with extensive training in theater, commercial, TV, and film based in San Diego, CA. A writer whose published work is being taught in universities, honors include Stagespot Actor in Backstage, Best Supporting Actor Aubrey Award & Best Ensemble award from KPBS. Inspired by nature, humanity, spirituality & activism, he is privileged to be in the service of upcoming Talent. "Lets get to work." (Dwayne "The Rock" Johnson)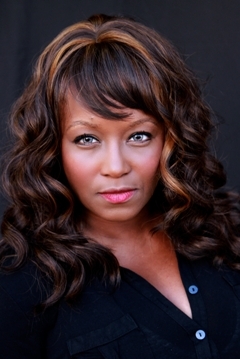 Yolanda Franklin
Acting Coach
Yolanda Franklin is a working actress with broad experience in Film, TV and Stage, including off-Broadway in New York City. She is a nine-time Craig Noel Critic's Circle award winner for both acting and directing. She is also a recipient of the ACT award for best actress, San Diego BRAVO award and a union member of the Actors Equity Association. When she is not acting or directing, Yolanda enjoys coaching both Junior and adult actors, and helping them move forward in their careers.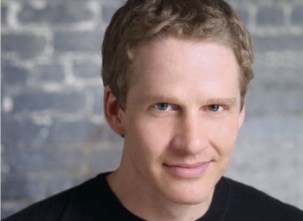 David has been a professional actor for over thirty years, and received his MFA from the Old Globe Theatre in San Diego. He has over performed in over 60 plays and has several voice-over and film credits. David has been a bi-coastal actor, living in both LA and NYC, and has worked at regional theatres across the country. David currently coaches acting, voice, speech and dialects. David just completed work at the Globe on the world premiere musical "RAIN," and will be working on ten productions this year at the Globe.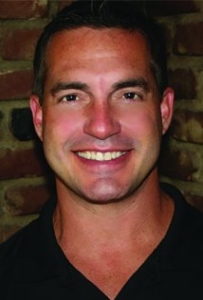 Dean Fronk
Casting Director
Dean Fronk is the head casting director of Pemrick/Fronk Casting. Over the past 15 years, Dean has cast over 320 projects ranging from feature films, MOW's, and television series. Specializing in family entertainment, PFC has done many films for the Lifetime Movie Network and the Hallmark Channel. Dean has worked with young talent the likes of Shia LaBeouf, Jessica Alba, Scarlett Johanssen, Haley Joel Osment and Josh Hutcherson. Dean Fronk also has a prolific teaching and speaking career. He focuses on audition technique and helps build confidence and success for actors everywhere.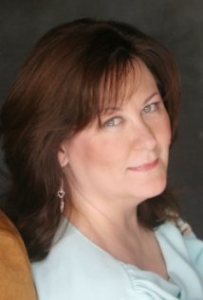 Ricki Maslar
Casting Director
Ricki Maslar is a successful casting director and producer with over thirty years of experience in the entertainment industry. As a casting director, Ricki has worked on both Studio and independent films. She has over a dozen feature films, short films and TV series she is working on in 2015. Her actor-friendly philosophy has earned her high praise from actors and colleagues alike, yet Ricki says she is simply living and working by the 'golden rule.'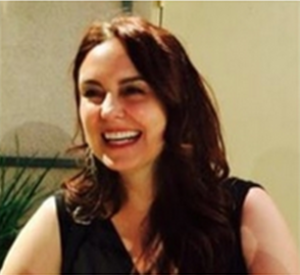 Lisa Zambetti
Casting Director
Lisa Zambetti currently casts for the long running CBS hit show "Criminal Minds" and casts for various film projects as well. Lisa is also known for her casting work on such TV projects as The New Normal, Prime Suspect, and Private Practice. In film she has worked on a wide spectrum of features, from Rise of the Planet of the Apes to various Indie films.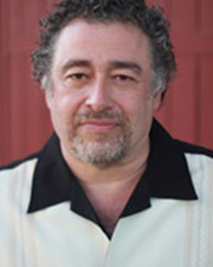 Mark Sikes
Casting Director
Mark Sikes began his casting career in 1992 for Academy Award-winning filmmaker Roger Corman. In the past 20 years he has cast over 100 films and several television series, commercials and web series. He has cast projects for top directors such as Tobe Hooper, Mark Jones and Luke Greenfield, as well as many others. Over the years he has worked with talent such as Dennis Hopper, Jennifer Love Hewitt, Michael Madsen, Ron Perlman and Roy Scheider. Mark has an extensive background in family films, horror, action, science-fiction, comedy and drama.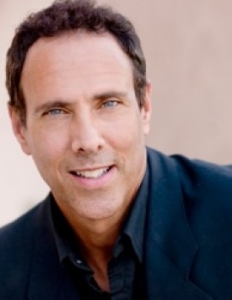 Paul Weber
Casting Director
Paul Weber is one of Hollywood's most respected Casting Directors. His keen eye for talent and ability to cultivate and sustain lasting relationships within the entertainment community has made him one of the most sought-after experts in his field. Paul has over 20 years of experience within the casting profession, and has worked with major studios and networks on numerous television series and features. Most recently he worked with MGM as an in-house casting director. Paul's experiences and unique knowledge of the acting and casting professions help actors in their journey to fully realize the great potential that is within the grasp of any true aspiring artist.
Terry Berland
Casting Director
Terry Berland comes from a strong New York advertising agency background, including casting for J. Walter Thompson, Young and Rubicam and served as Head of Casting at BBDO/NY Worldwide. Terry headed the commercial division of Liberman Hirschfeld Casting in Los Angeles (Seinfeld, Larry Sanders Show, Grace Under Fire) which lends to her strong comedy background. Terry has been instrumental in the process of launching many talent careers. She has been an adjunct faculty member of the Lee Strasberg Institute and the American Musical and Dramatic Academy of New York.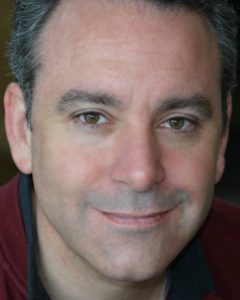 Mark Paladini
Casting Director
Mark Paladini has been casting in New York and Los Angeles since 1987. His casting credits include the feature films Closing the Ring, The Mask, Mortal Kombat, Mr. Nanny, and Disney's Spy Hard. Television credits include Beverly Hills, 90210 and Babylon 5. Mark studied with Uta Hagen in New York for three years after receiving his BA in Drama from the University of Washington in Seattle. Mark performed professionally in film, television, Equity summer stock, dinner theatre and Shakespeare in the Park prior to his casting career. Before leaving New York, Mark directed commercial auditions for two years at Three of Us Studios where he studied commercial acting with Joan See.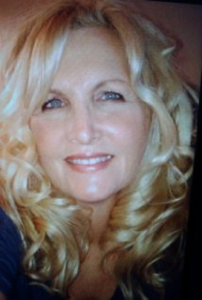 Iris Hampton
Casting Director
Iris Hampton is most well known for her many years casting the number one rated TV series, Power Rangers. She loves to scout new talent and is especially on the lookout for her new Nickelodeon series, Deadtime Stories, based on the books by Annette Cascone. She continues to embark on new projects for all ages and recently completed casting two big feature films. Iris has solid relationships with the agencies in the business and has earned a great reputation throughout this industry with her honesty, good spirit, hard work and integrity.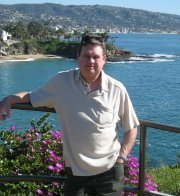 Richard De Lancy
Talent Manager
Richard De Lancy & Associates is a talent management company, which represents professional Actors and Models with individual attention, integrity, and professionalism. They provide the industry with quality talent and give full priority to successfully meeting the needs of the various aspects of the entertainment industry. Based in Studio City, Richard De Lancy and Associates has prolonged success for more than 30 years. Their clients are constantly reading for top tier casting directors and booking Film, Television, Commercial, and Print.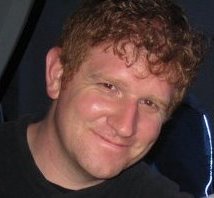 Andy Henry
Casting Director
AnAndy Henry is a casting director who has been in the business for 17 years and worked with some of the top names in both TV and film. Starting out on 'The X-Files,' Andy went on to work on more than 450 episodes of TV, including 180 of the hit show "CSI." He has also cast several episodes of Aaron Sorkin's hit HBO show. More recently, Andy has spent time in features and has worked on such films as 'The Amazing Spider-Man,' 'Elysium,' 'Scream 4,' the Oscar-nominated 'The Descendants,' and many others.